Termite Tips:
Thanksgiving Top Ten List: 2012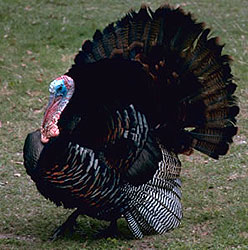 There are many things that we can be thankful for this Thanksgiving and I thought today it might be nice to list the things we have to be thankful for this year. Perhaps you will remember some "news" items that would just not go away.
The Top Ten Things Americans can be Thankful for 2012:
Number 10:
The election is over and other than some recounts continuing in Florida (where else?) we can look forward to a couple of years of peace. Political pundit predictions that the election would take days or even weeks to be decided were wrong. YAY!
Number 9:
The feud between the media and Mitt Romney is finally over. I am not going to go completely political, but who else is glad to forget the 47% comments that held the news enthrall for months?
Number 8:
We no longer have to listen to comments about legitimate rape from "conservative" politicians who consider it a form of conception and a Gift from God. (I am so thankful that mess is over!)
Number 7:
We no longer have to waste our breath explaining to conservatives why the above comments were JUST WRONG. There are more women in the Senate than ever before and so maybe women can finally become respected and "the war on women" will be considered at an end.
Number 6:
Hurricane Sandy did not do as much destruction as was predicted. The Super storm was a wakeup call for all of us and will live in history. The east coast will have a long recovery. The point is that there will be recovery. Americans stood up together and decided to pitch in, as we always do. We learned that we are all in this together, no matter where we live.
Number 5:
Unemployment rates are going down and it turns out that the world did not end on Election Day. I knew it wouldn't but with the constant media assaults on all of the political contenders, they made it seem as though the world would most surely end.
Number 4:
Banks have finally been forced to step up and provide help for suffering homeowners drowning in debt. They only did it because they were threatened with steep fines if they did not comply with the terms of the lawsuit filed by virtually every state against the biggest offenders in the mortgage crisis.
Number 3:
Black Friday starts on Thanksgiving night. It's a ploy for commercial businesses to gain much needed revenue at the end of the year, but it is also a time when people can save money on their holiday purchases. People often hold off on their largest purchases of the year, waiting for Black Friday. I personally avoid all Black Friday shopping because of the crowds, so for me it is a day to stay at home and avoid traffic and crowds.
Number 2:
The day off! I know that not everyone gets Thanksgiving Day off of work. I worked many a Thanksgiving Day and let me tell you it wasn't worth the money. Some people see the holiday as a day they do not get paid for. I see it as a day that people can sit down and enjoy a parade, a football game a meal and a movie, together.
Number 1:
Turkey! Of course it's the turkey; the pumpkin pie and the stuffing, potatoes and gravy would be nothing without the bird that was almost our National Bird. Imagine what we might be sitting down to on Thanksgiving if the Turkey had made the cut, Bald Eagles? Who would want a National bird that drowns in the rain because of looking up? What would it say about Americans if the Wild Turkey was our National Bird? Thankful, so thankful… Happy Thanksgiving!
Termites in Glendale are not something anyone would be thankful for; the professionals that help protect us all year long are, however. Take a moment this year to be thankful for your home and family. Protect yourself and your family by giving yourself a gift; contact us for a free termite inspection. A clean bill of health on your home is something you can be thankful for, for many years to come.
Phoenix AZ –
Termite Control Arizona
3317 East Bell Road #101
Phoenix, AZ 85032
(602) 904-6587
Tweet